About Us
Healthy Hair Connection is all about looking good and being natural at the same time.
Our mission is "to inspire, uplift and empower anyone who desires to wear their hair naturally."
We are located in the heart of Atlanta offering an exceptional salon experience.
We maintain flexible hours and are centrally located in Atlanta's Historic MLK district, on Auburn Avenue in the Studioplex.
Schedule your free consultation today!
Testimonials
"I'm in my 2nd year with Dee. Her work is excellent and she provides a calm environment. On the personal side, I work in the legal profession and Dee keeps my locks nice, neat and well groomed. I love the compliments I get on her work!"
"I have been a client of Ms. Dee for the past 4 to 5 years and she is one of the best stylist's in the business! She cares about the health of your hair and all aspects of the client's well being. She provides top quality professional service and helps you to let your light shine from the inside."
"I've known Dee since May 2005 (when I first got my sister-locks styled) and have been very pleased with her professionalism, knowledge and her genuine concern for me, her client's satisfaction. She made my transition from relaxed to natural hair easier and more tolerable. I'd recommend Dee to anyone considering going natural!
Our Team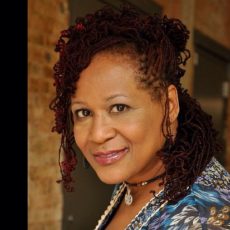 Owner
Daaiyah Ali is a licensed cosmetologist, a trained and experienced Sister-Lock stylist, and natural hair care specialist. Her comprehensive approach assesses the individual differences and overall health of each of her clients' hair. For more than 20 years Daaiyah has supported her clients in reaching their natural hair care goals.